1000 Miles On Kindness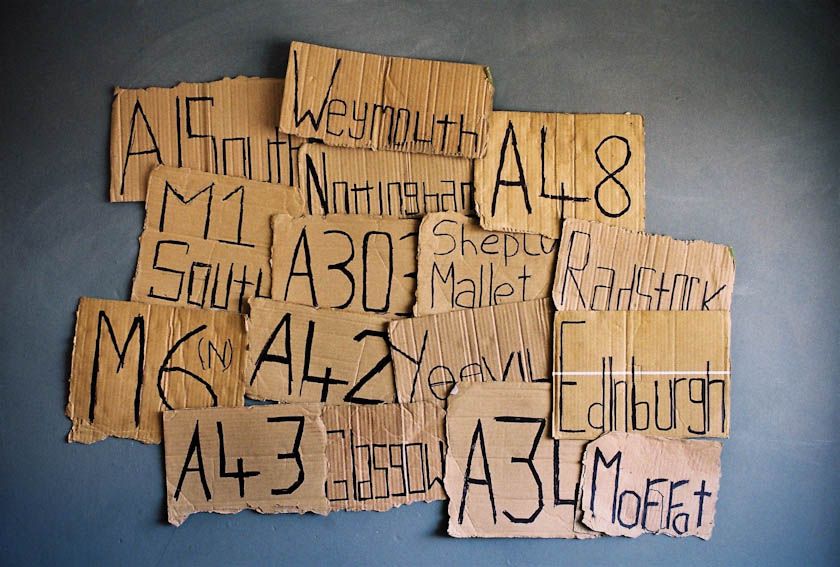 I thought to myself on this little adventure if I was missing out on seeing things by traveling by the means of hitchhiking. But then again, I thought I'd have missed an awful lot more had I traveled to each of these towns, villages and cities by train, plane or coach. I was in touch with the world not locked in my own little space but out there. It was nice to have ventured out on a journey that can't be bought nor repeated in a way.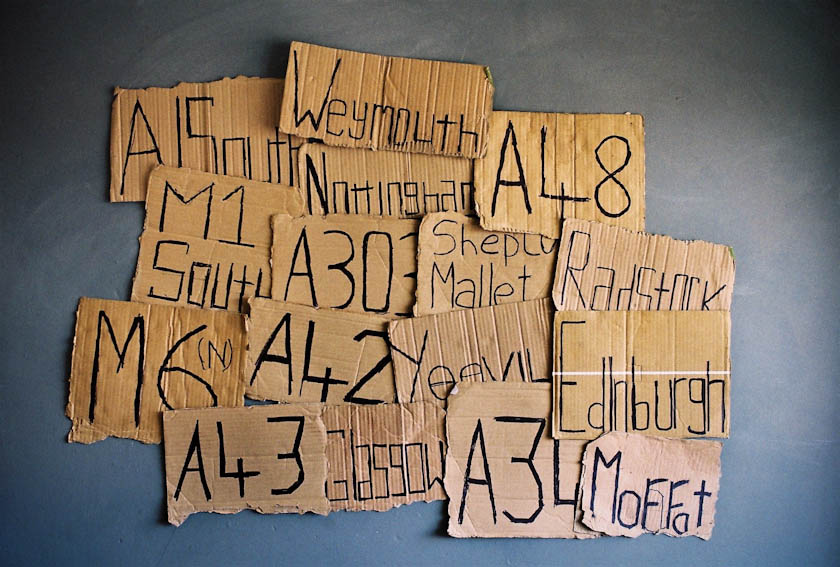 My trip, adventure, project or whatever, I've yet to figure out what it really was, didn't begin in the best way. As after my first lift from Washington Services I waited a good four hours at Ferrybridge Services before giving up and writing a sign that just said "South", nothing more. I got a lift shortly after to Newark-on-Trent, ending up in Nottingham later that evening at my Auntie's house.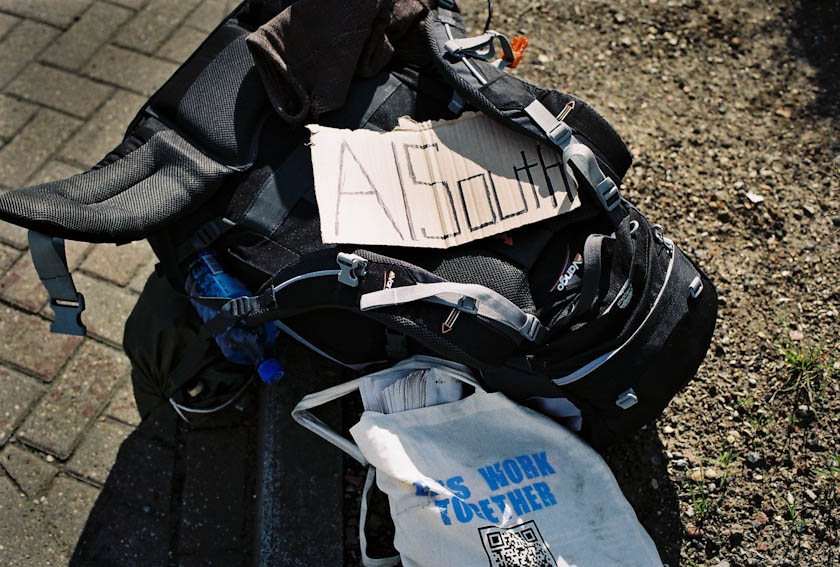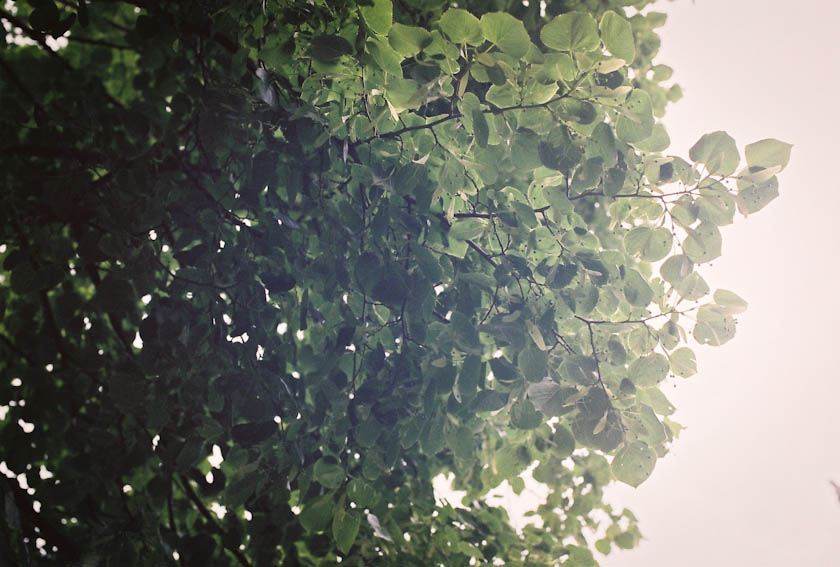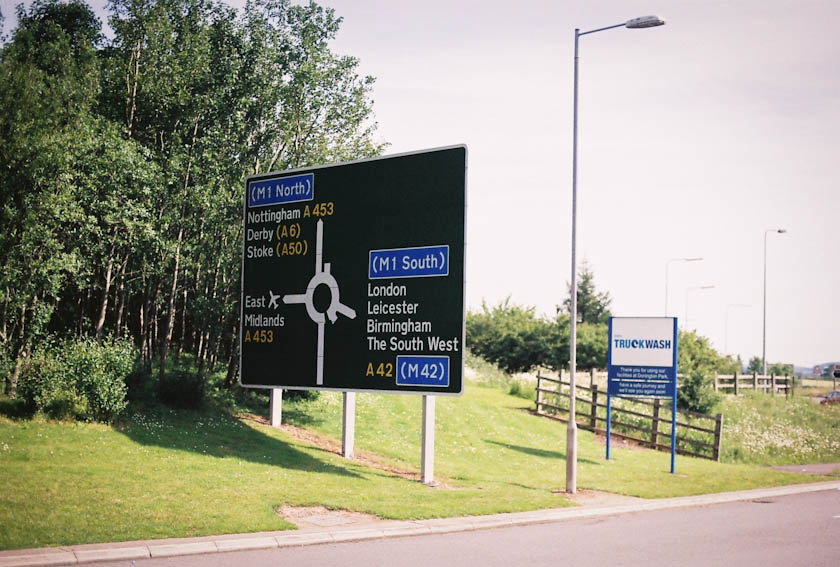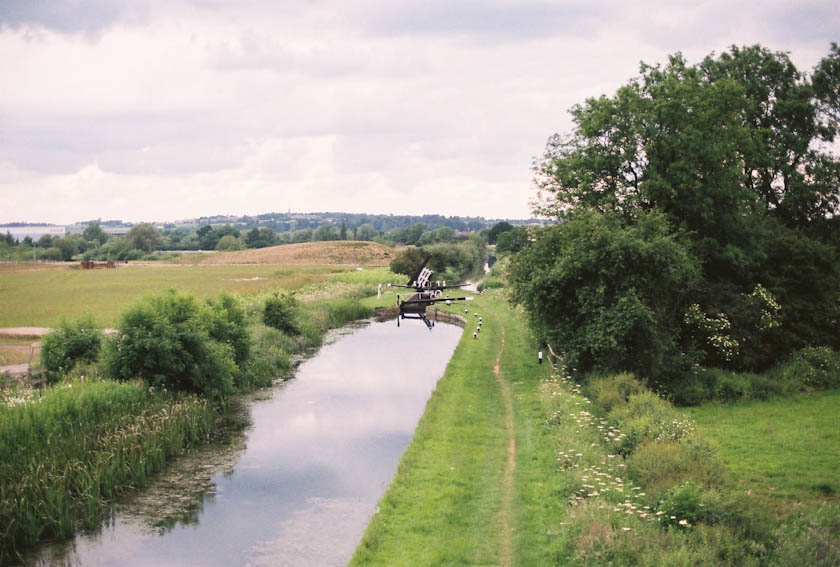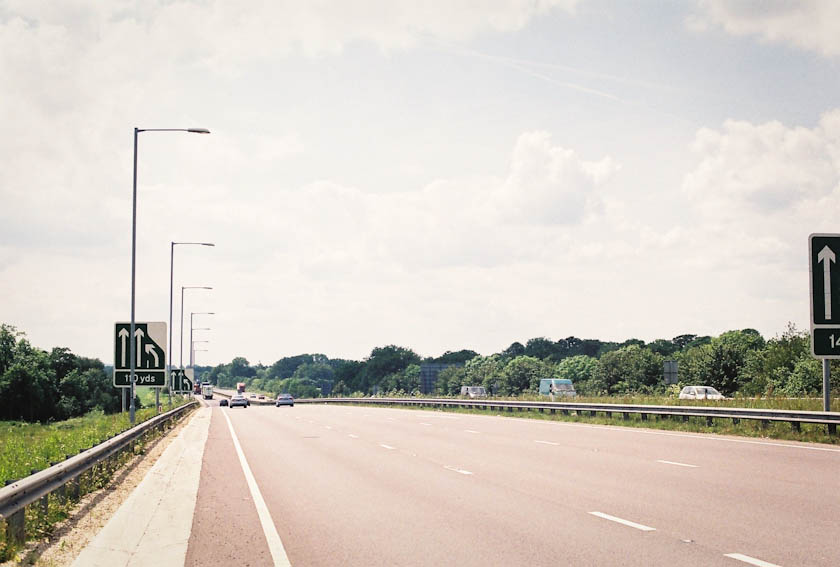 Wednesday was an interesting day, I hitched from Nottingham to Amesbury, the town a couple miles from Stonehenge. Pitched the tent under a large tree in a small wood as I was kindly notified that I couldn't take tents, big bags or sleeping bags into the perimeter fence of the monument. An hour or so passed after pitching the tent and Robbie and Nick had arrived after a drive from London. Being at Stonehenge on the Solstice is a great experience.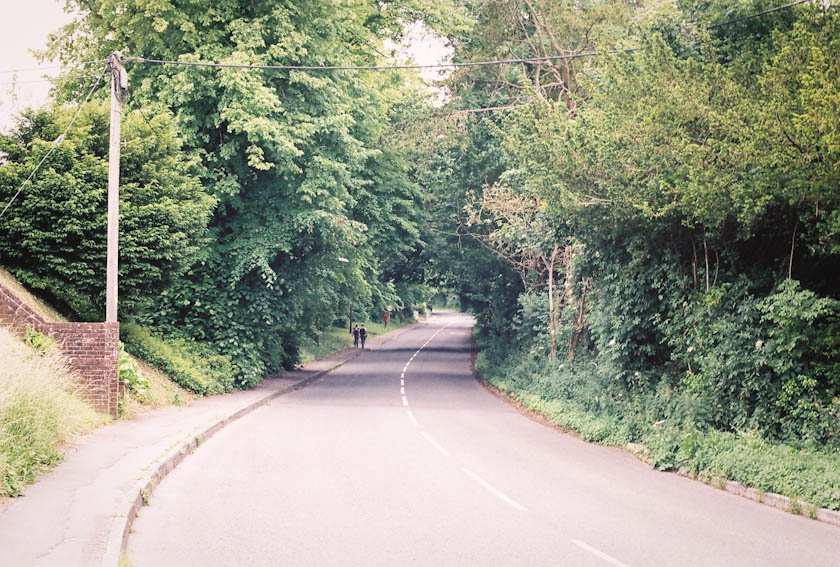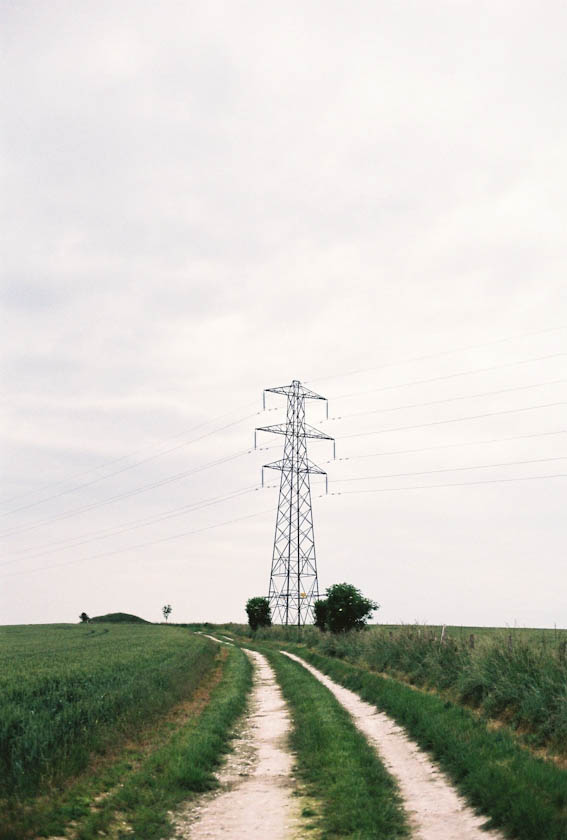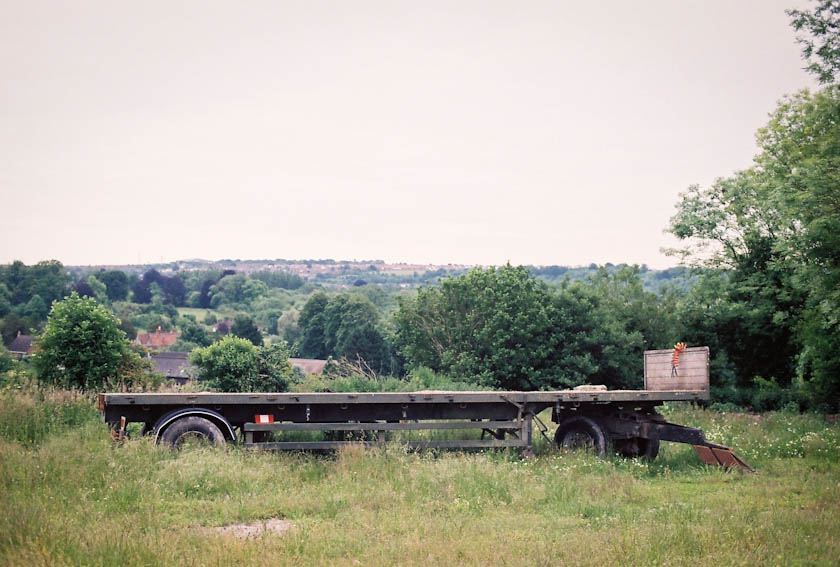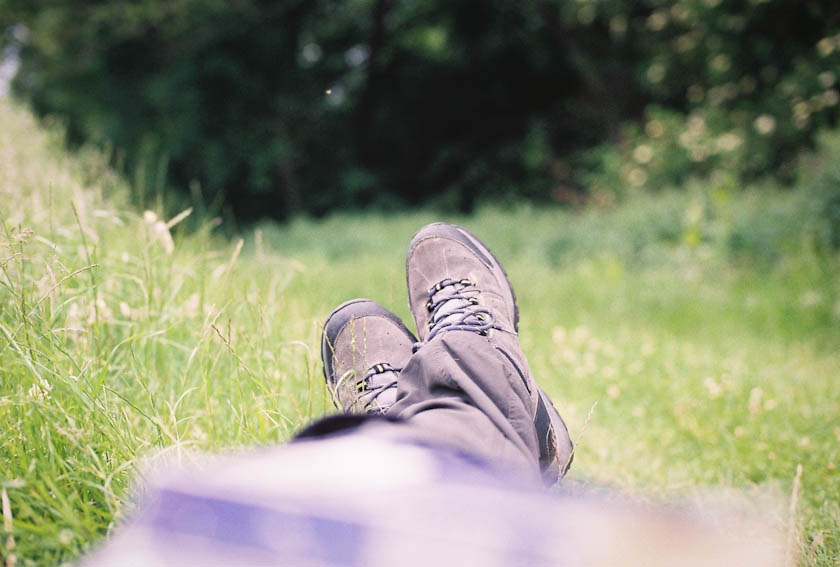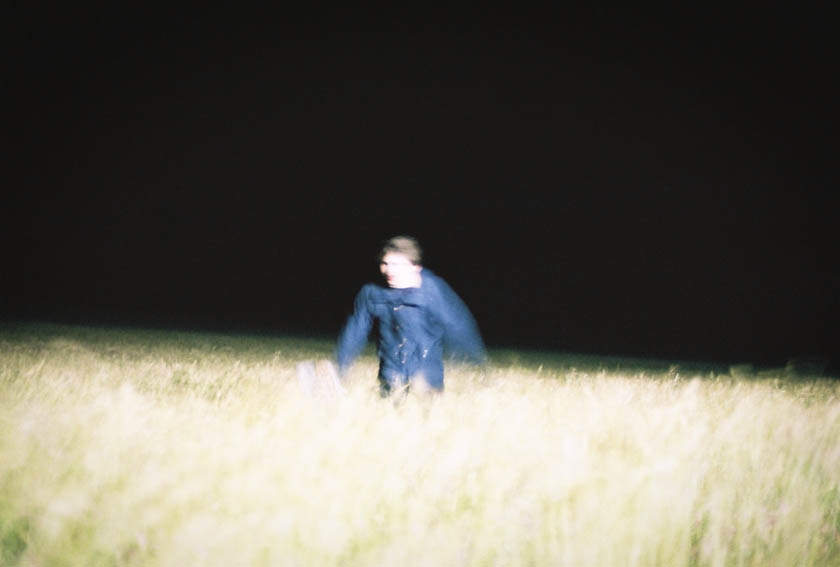 Thursday, or day three of my escapade was a surreal one, it still feels like a dream to me. Robbie and I woke at around 5:15am in a slightly damp tent under the tree which I pitched it, missing solstice by half an hour. We didn't miss much however as it was quite cloudy. By 6:30am we had our bags packed and had walked the two miles to the Stonehenge car park to hitch a ride to Shepton Mallet. We had a lift in less time than it took to make the sign. They were Matty and Allie who shared coffee and cakes with us. W then got picked up by a couple of dog walkers local to Pilton and walked down to Worthy Farm, after a brief tour of the site and it's eerie remnants of where nearly 200,000 people enjoy 5 full days of debauchery, we headed up to the farm office. Following chats with Emily Eavis and a few others in the press office, Me and Robbie had a tour of the site from the farm to the Stone Circle to the Pryamid stage. Lunch followed and then wonderment as to where I was to stay that night. John from the Glasto press office sorted me out with a pass to Sunrise Celebration just down the road in Bruton so long as I took some photos for them. Fields full of mud. I had arrived at a proper festival.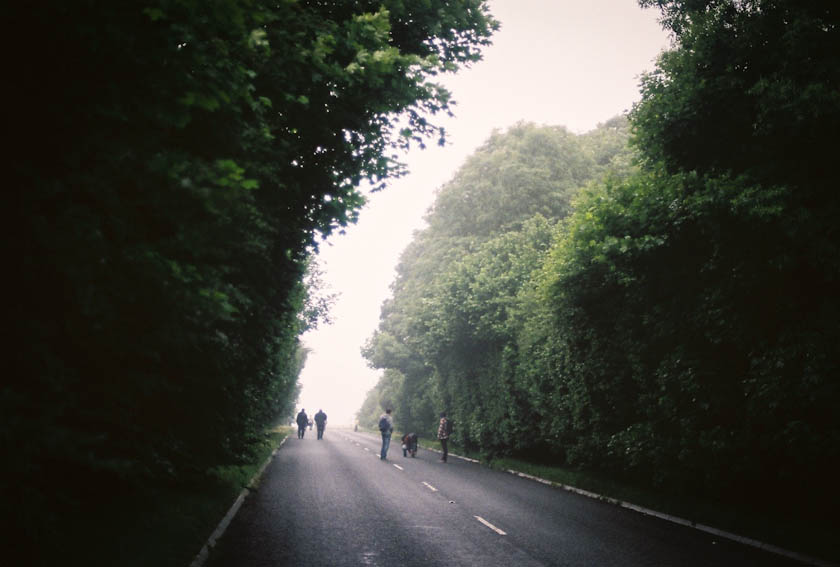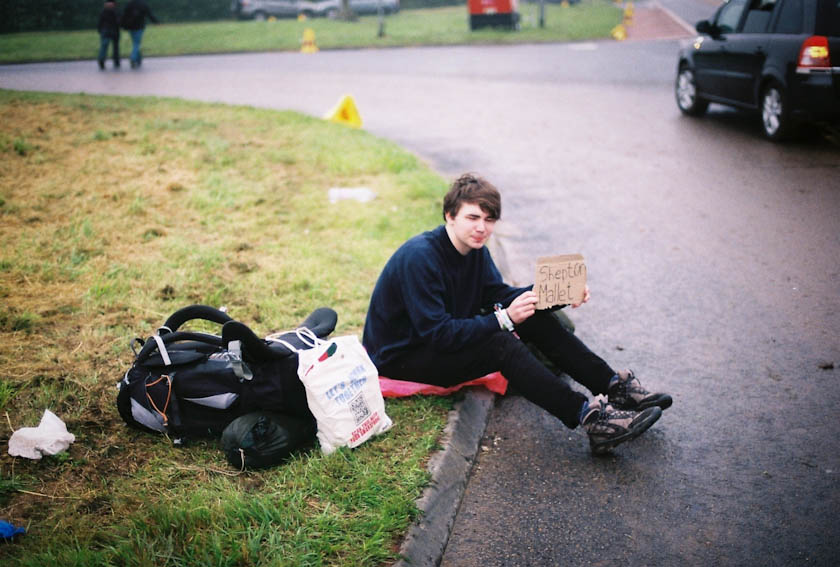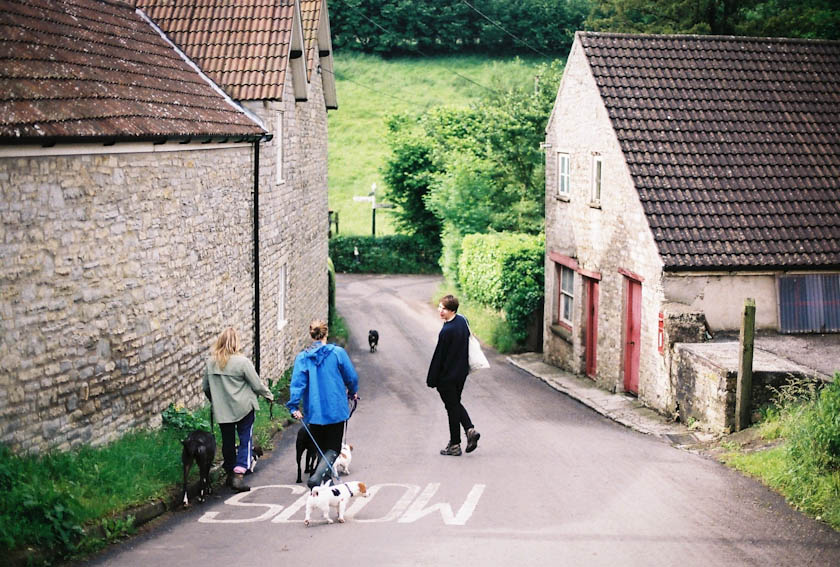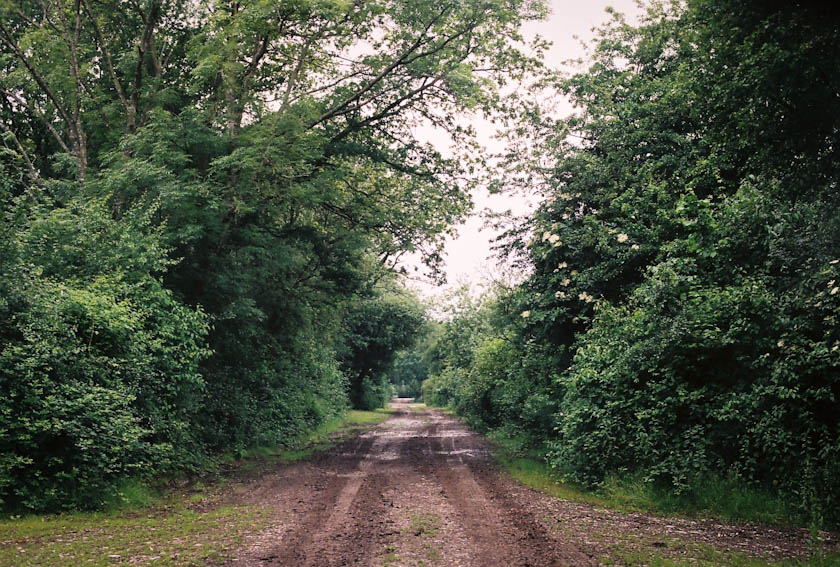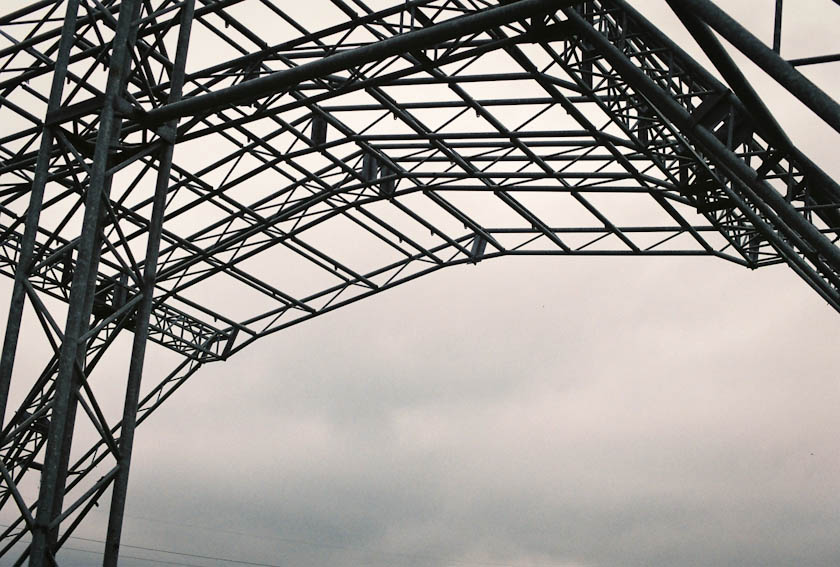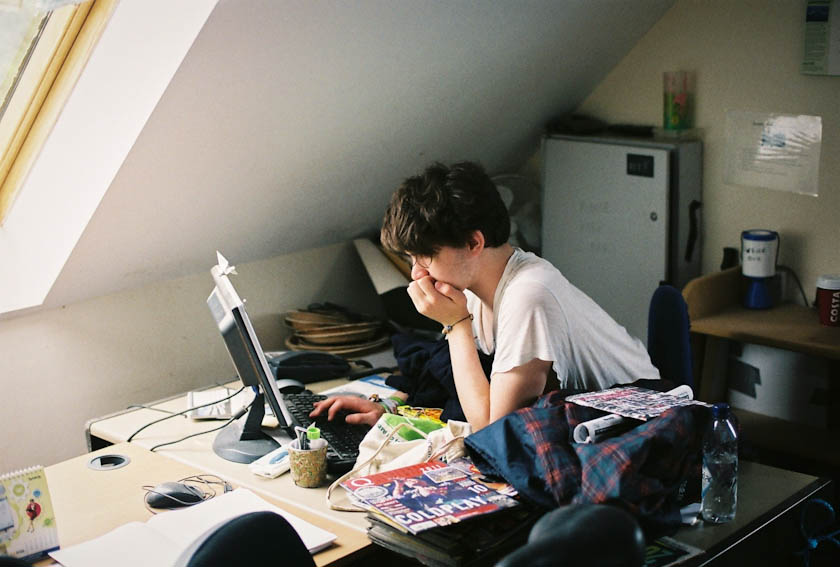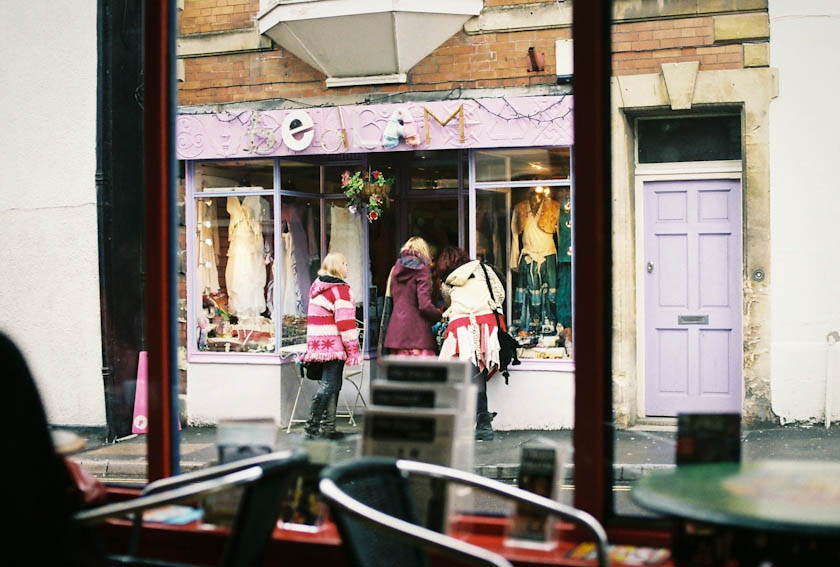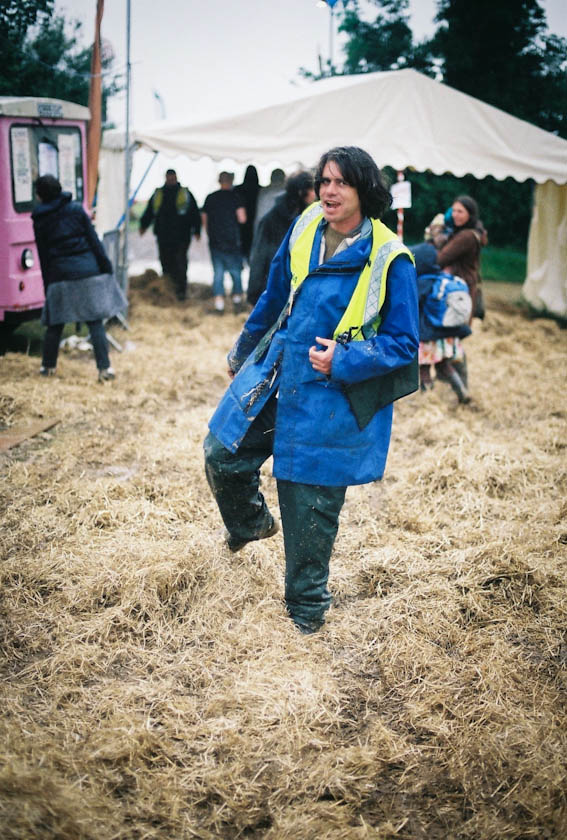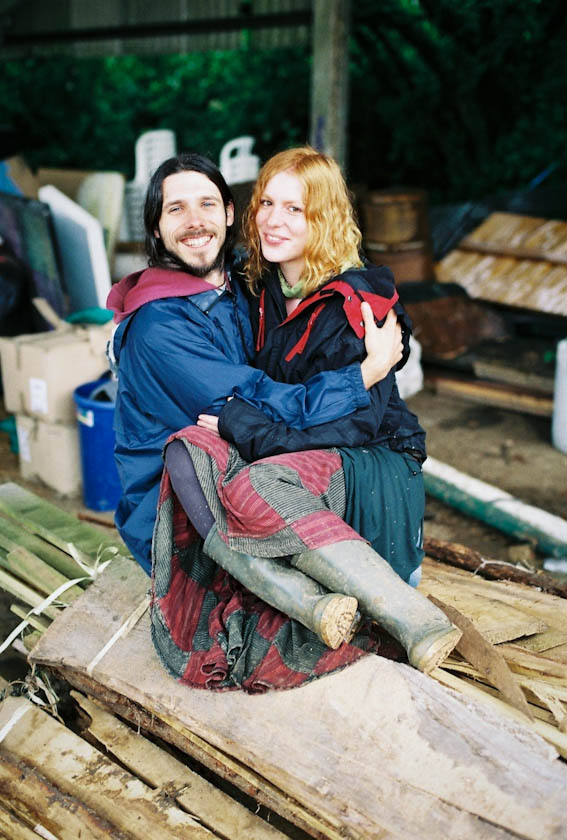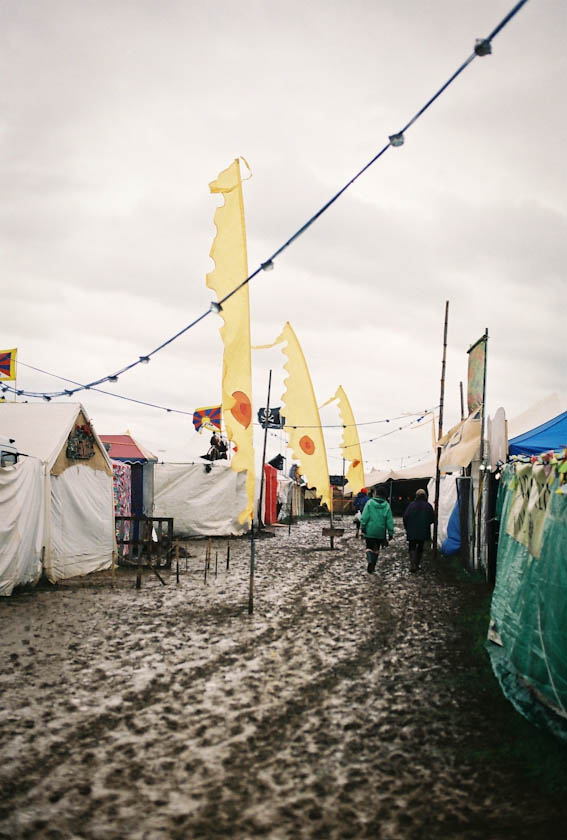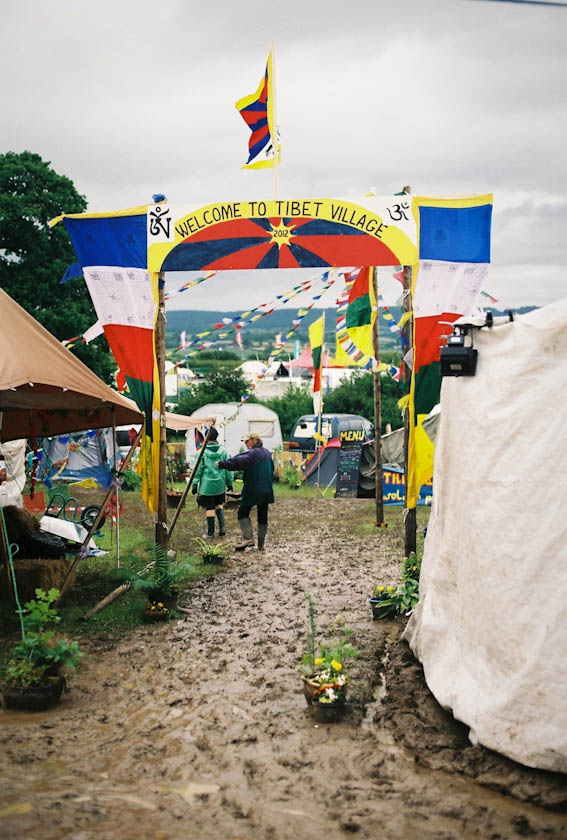 Two nights in a small damp tent got too much and I wanted a shower and a proper bed. I decided to hitch to Bath, … picked me up near Sunrise and dropped me in Frome where I had breakfast, scrambled egg and beans on toast, my staple diet for this trip. I got a lift by .. just out of Frome onto the … and then picked up by Joe and his nephew Merlin within a few minutes. They kindly dropped me right at the door of Bath's YHA.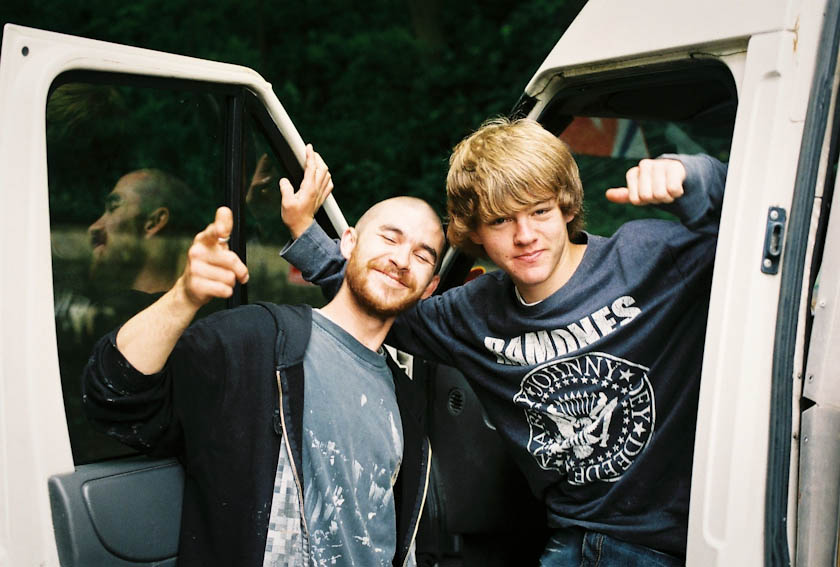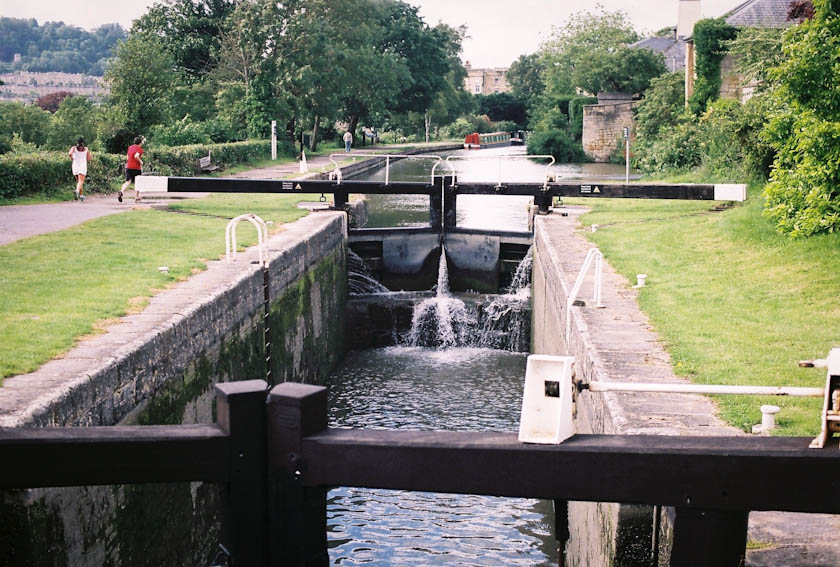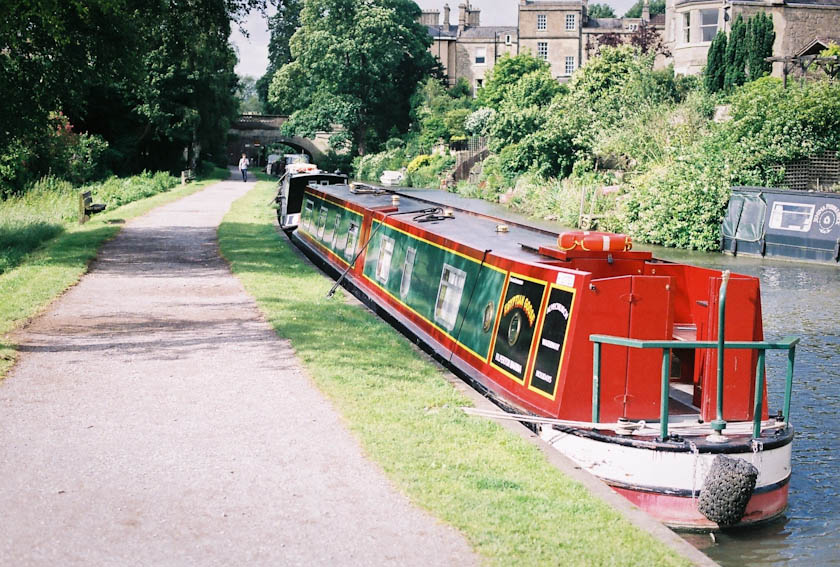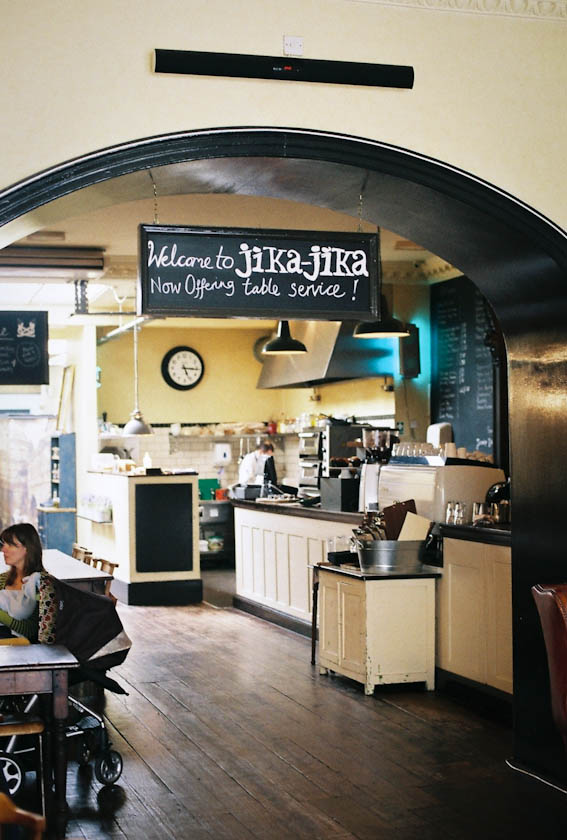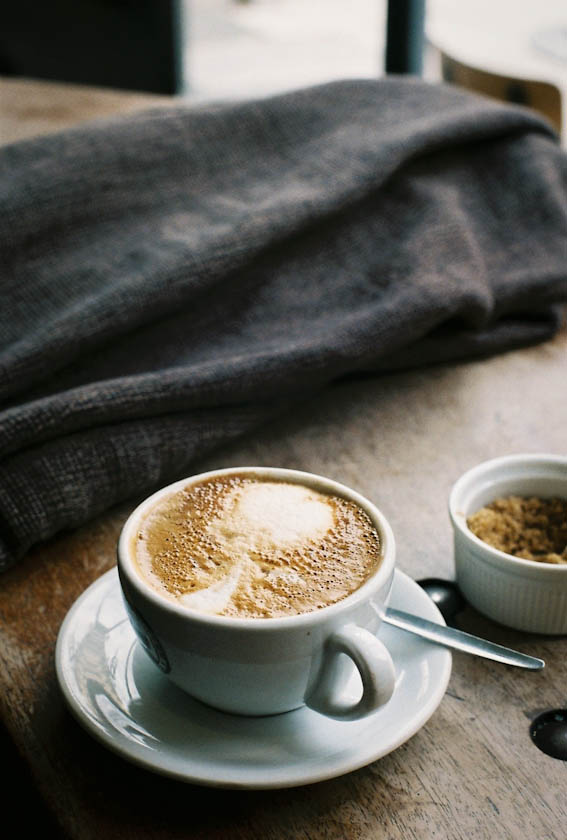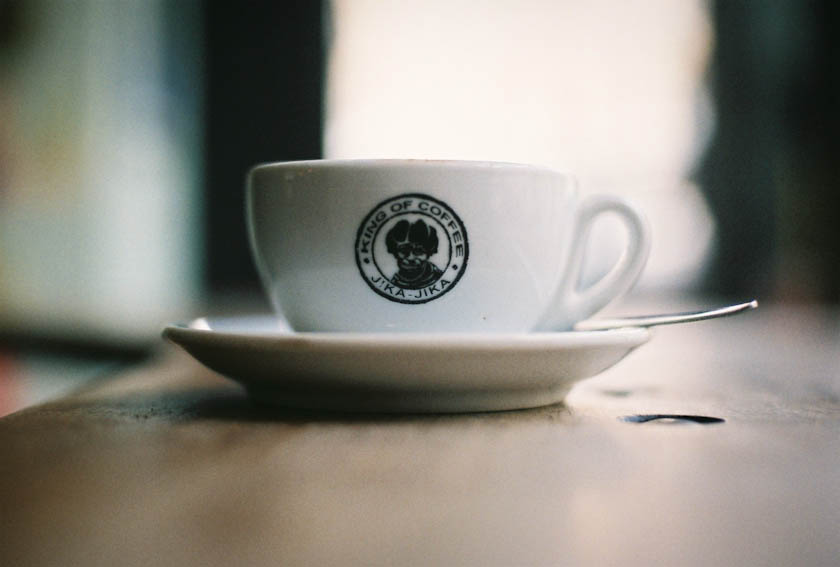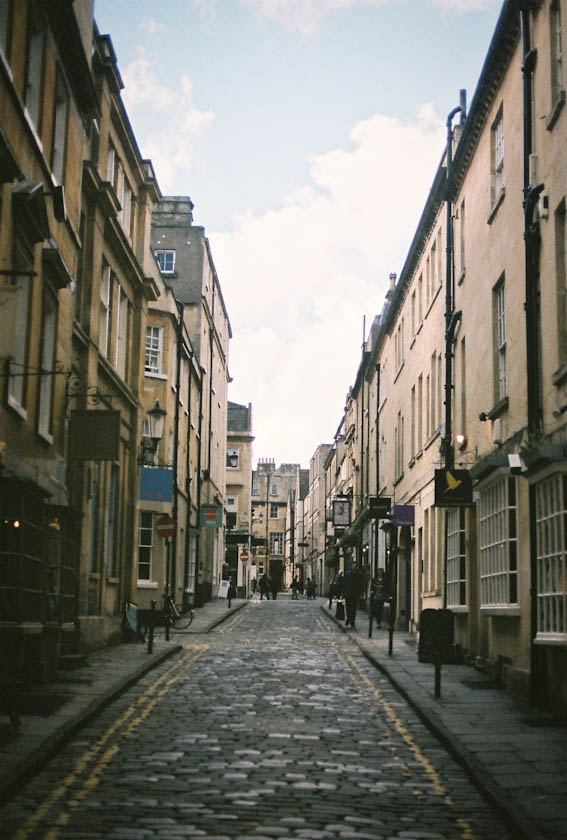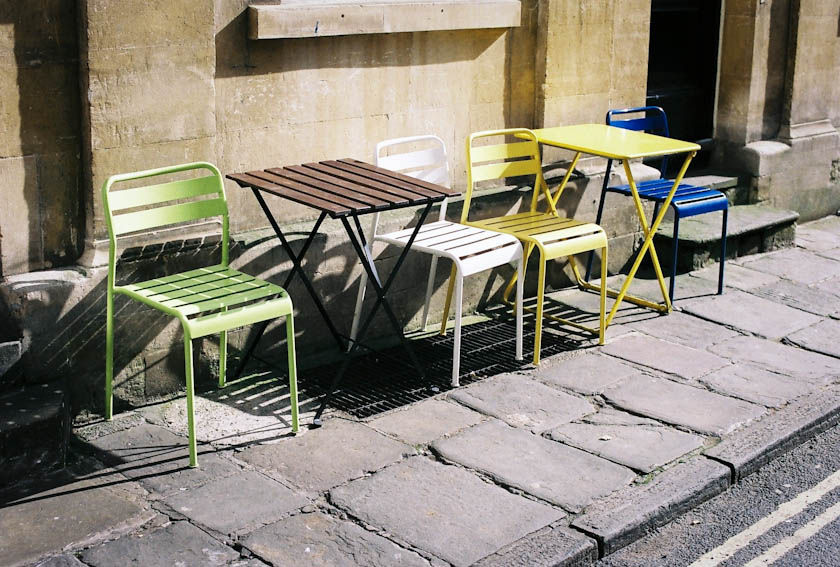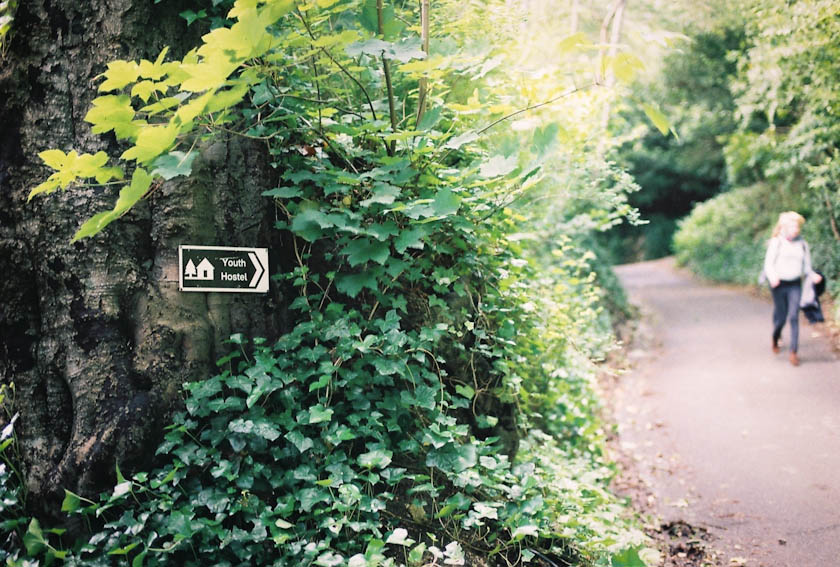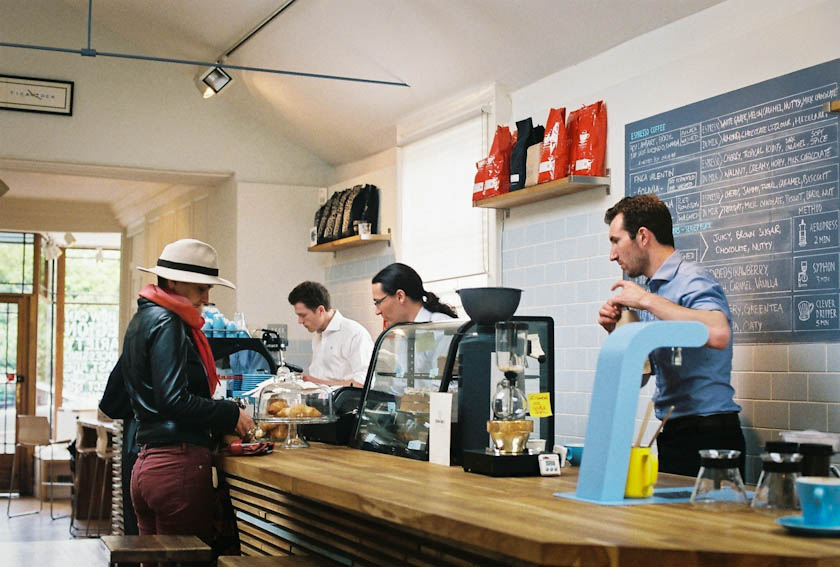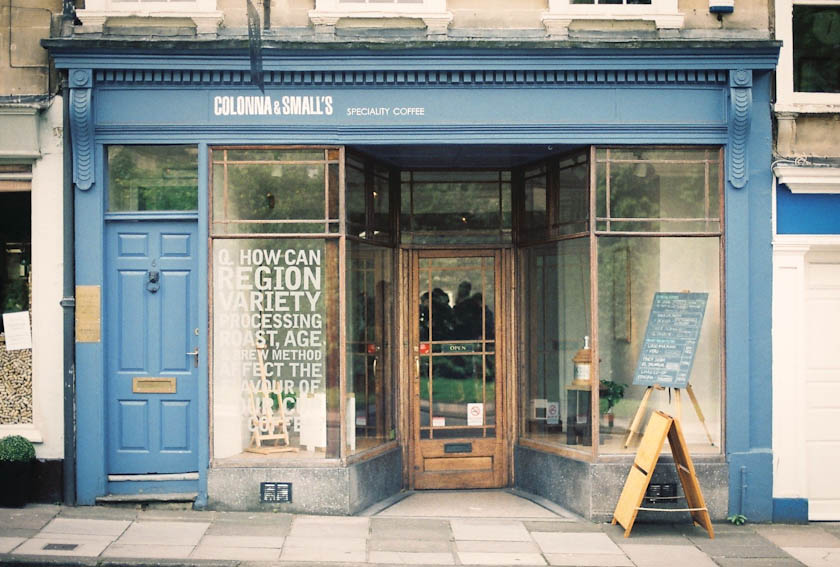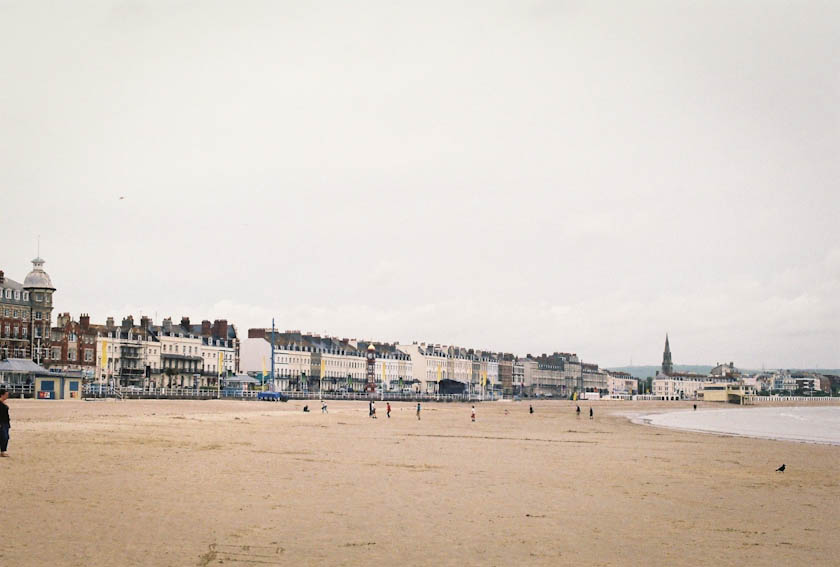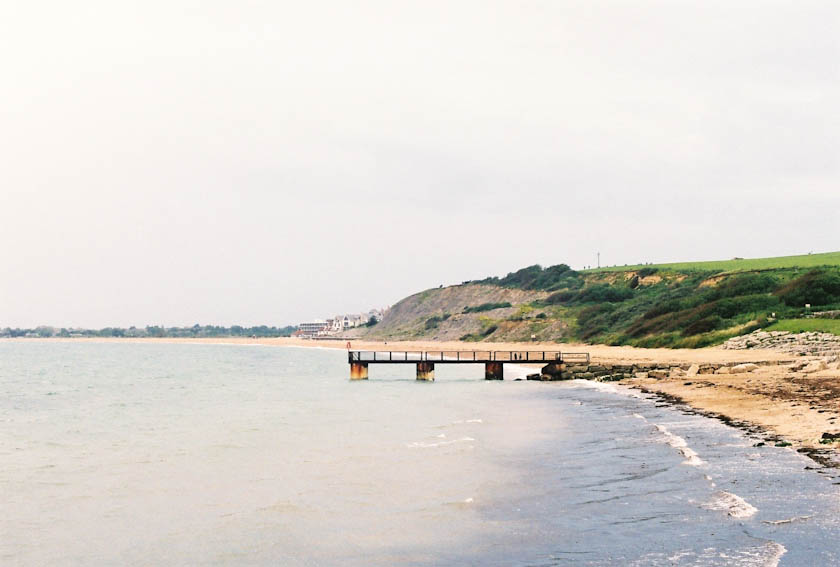 The night I camped on a hill by the sea in Weymouth I had made a silly mistake to face the door to the sea for a nice view. This resulted in me delightfully bailing water out of my tent with a mess tin at 3am from the rain that had managed to seep through.
I hitched from Weymouth to Bristol with ease. The day started with more scrambled egg and beans on toast at a cafe with a view onto the cloud covered beach. Got my first lift just outside of Weymouth itself where the A354 starts, got each of the three lifts within that 10 minutes and covered the 70 miles to the centre of Bristol in 2 hours and 15 minutes. Only 10 minutes longer than what Google Maps said it should have taken. Milkshake at Roccotillos followed as too did a wander up to Twoday Coffee to find it was closed.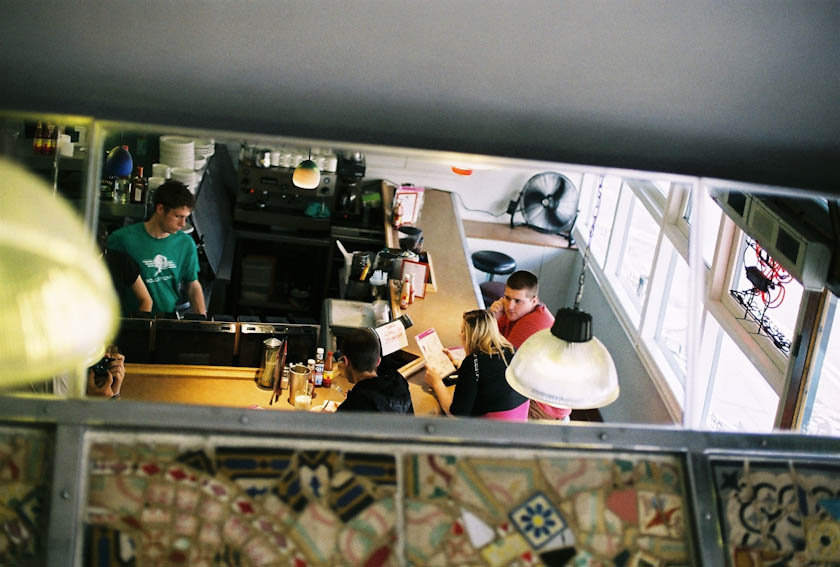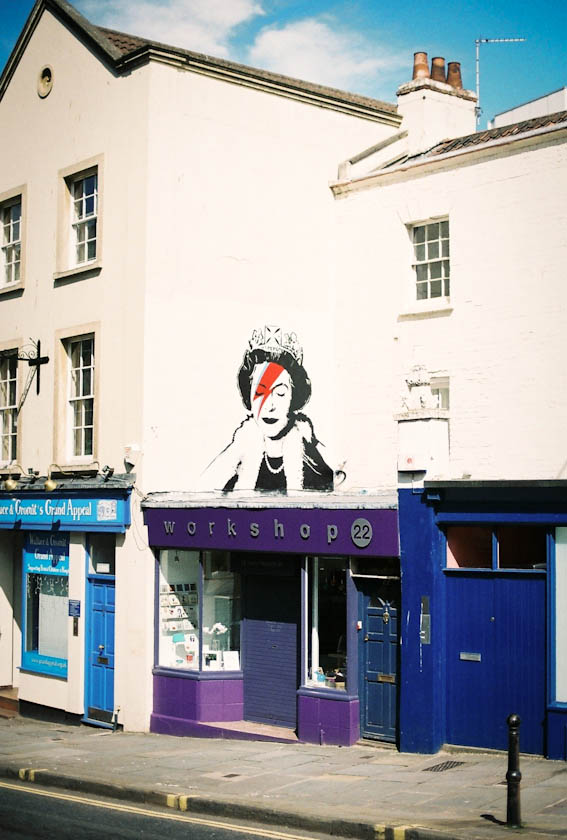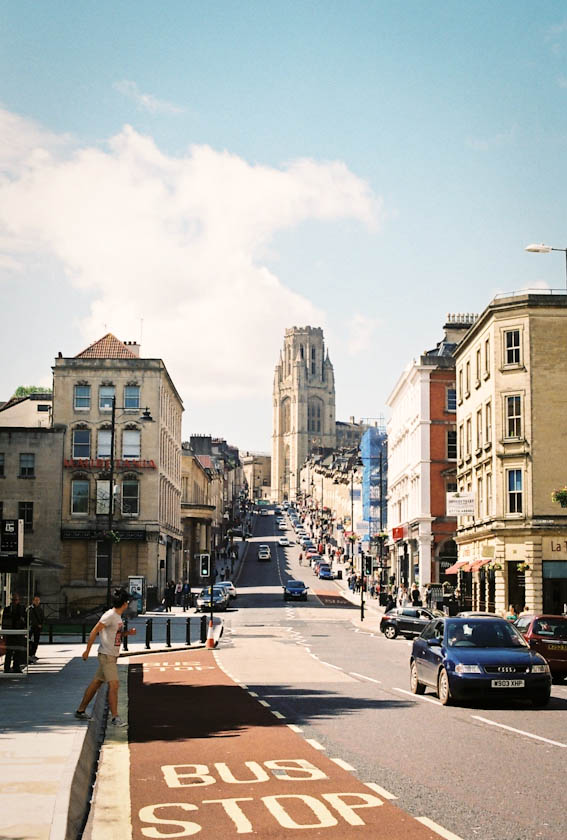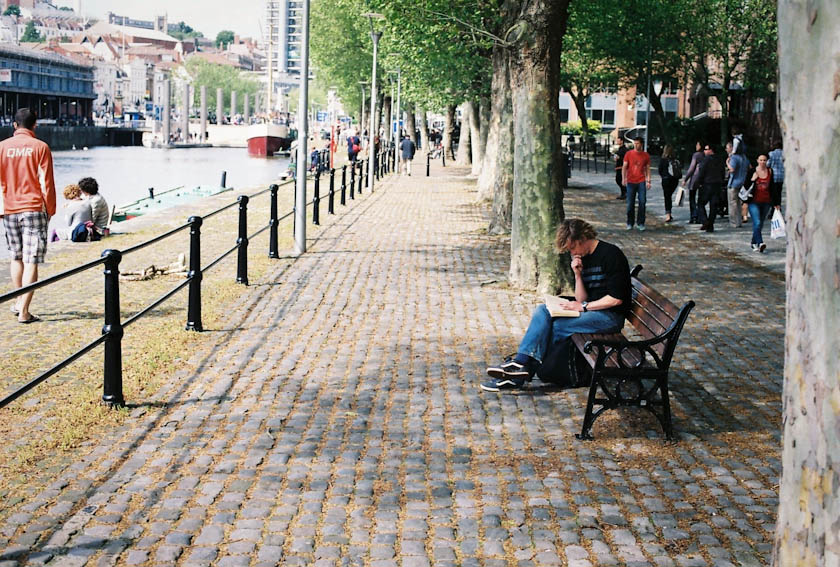 Monday was a day of twists and turns, beginning with an unexpected ride out of Bristol across the Severn Bridge into Wales, to forgetting my phone in the lorry that got me so far up the M6 and finally getting dark before I had reached Lancaster, forcing me to walk two miles to the nearest campsite.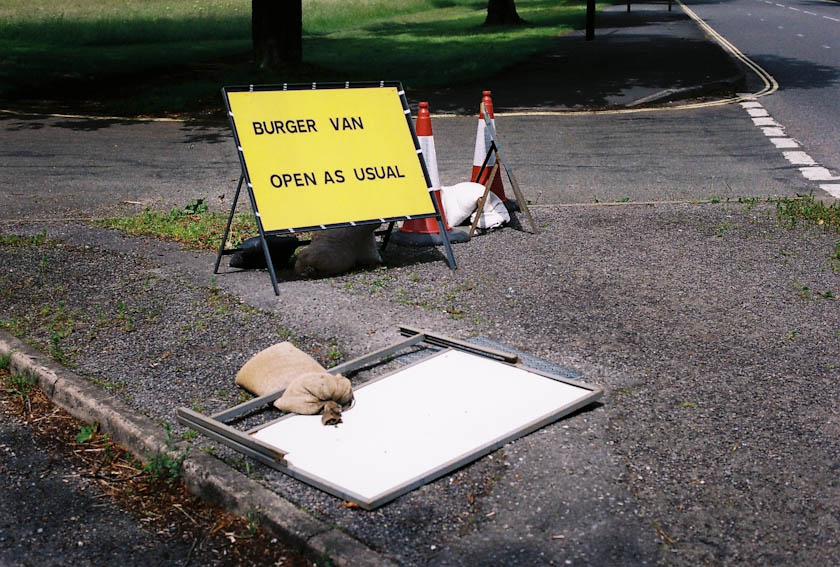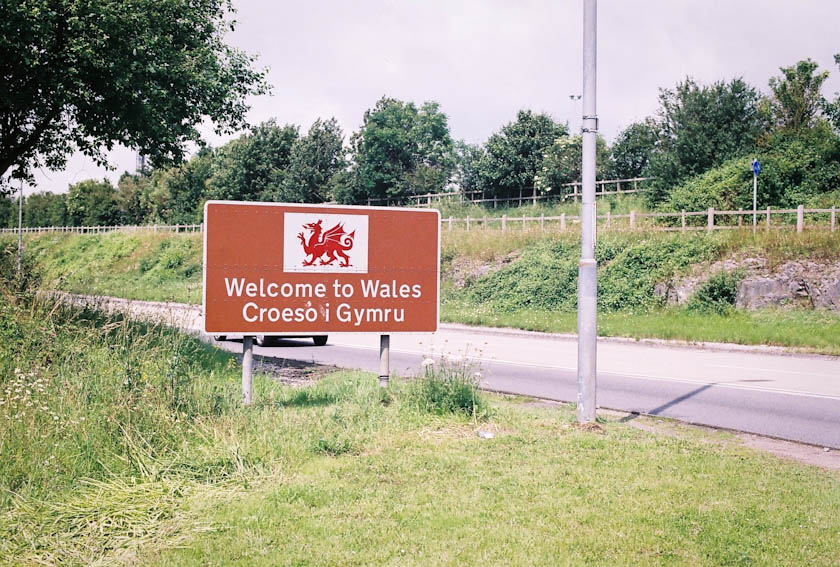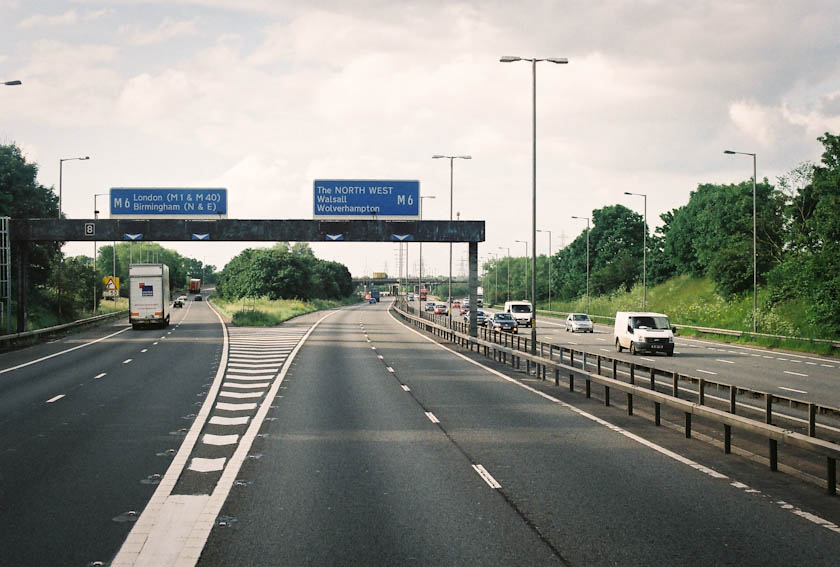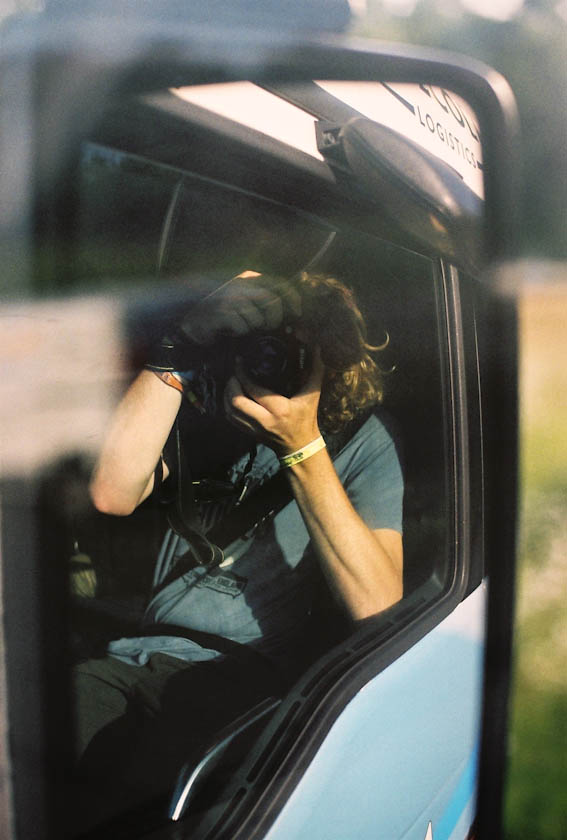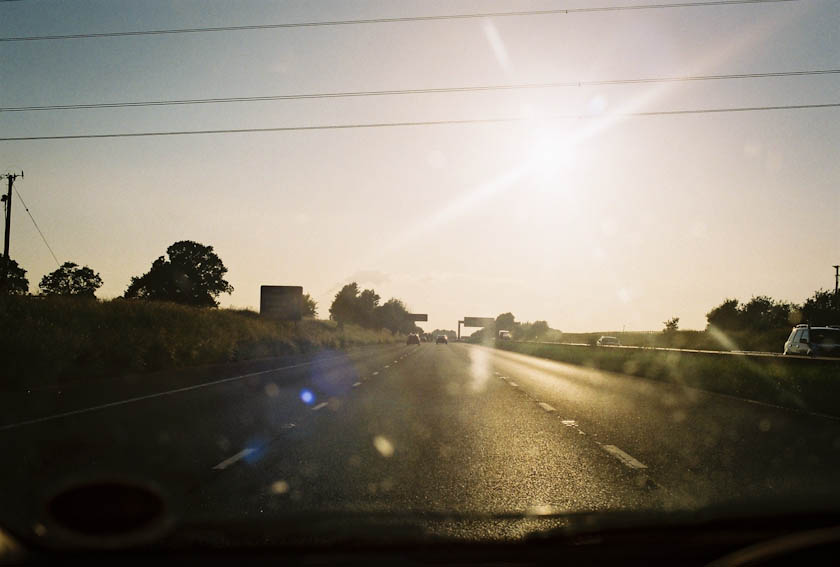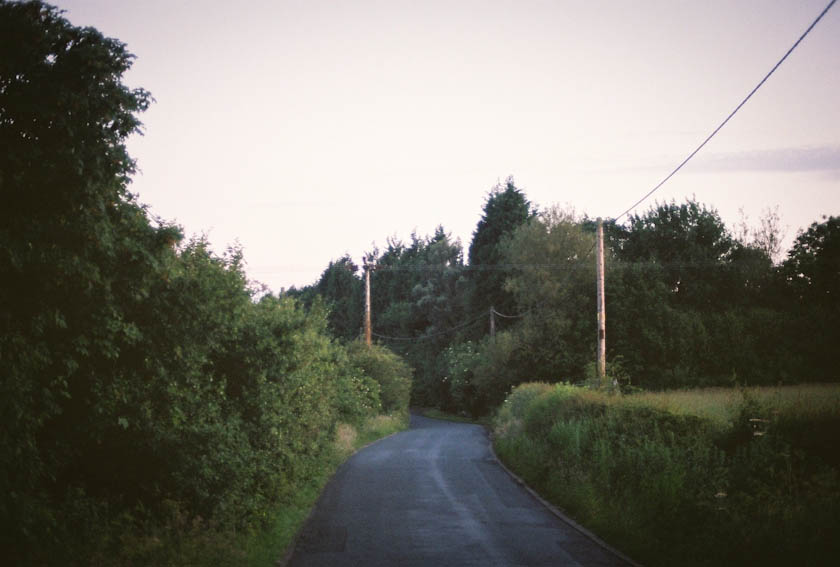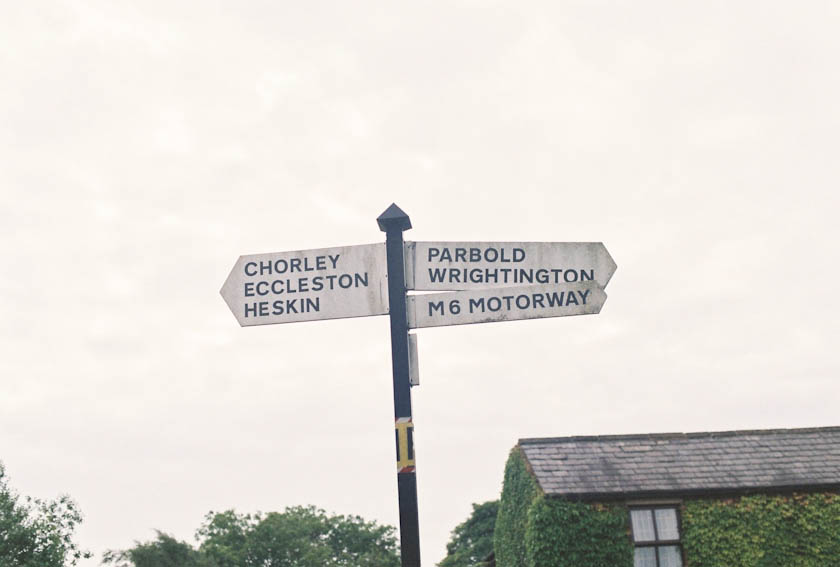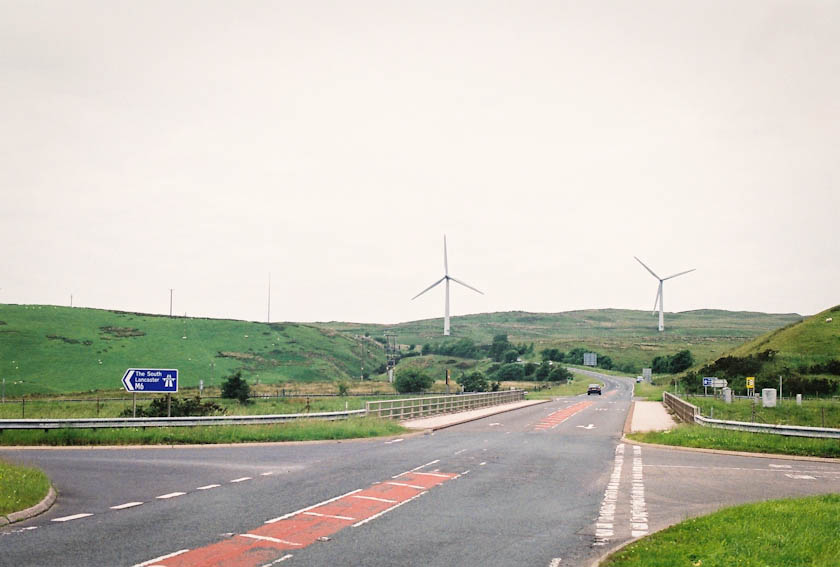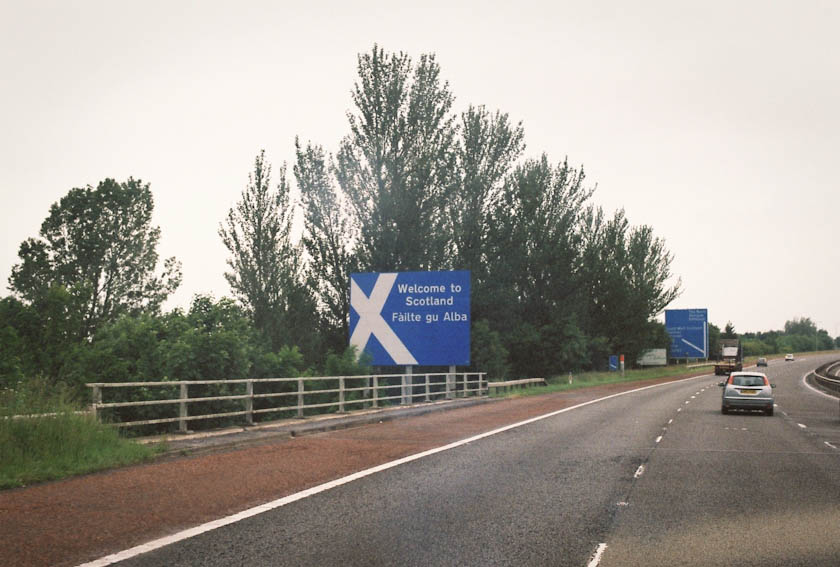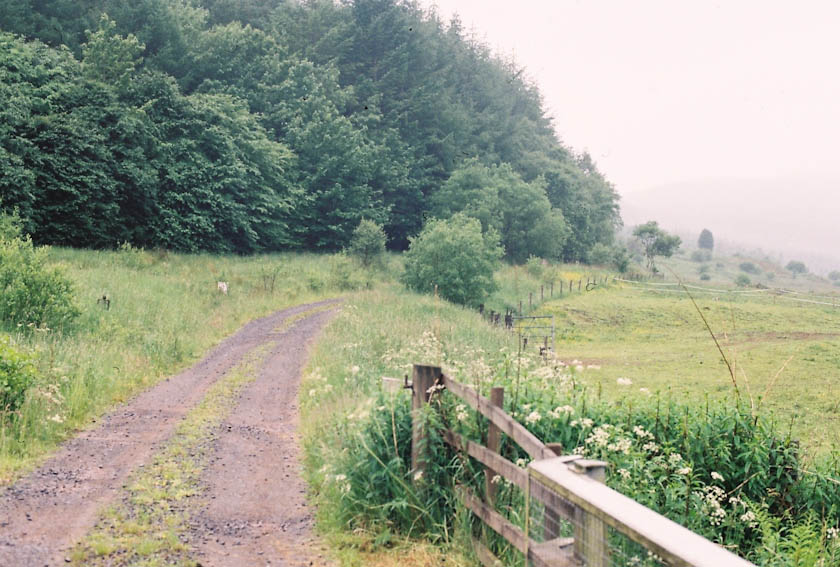 Lost, tired, feet damp and in pain, shoulders aching and midges eating me alive. This is how I spent 5 hours in a forest trying to find Brattleburn Bothy. Not how you wish to spend time but something was pushing to keep going long after I would have normally given up. In the end I had to, I pitched the tent in a field in between a motorway and a train track. As soon as I got into my sleeping bag I was asleep.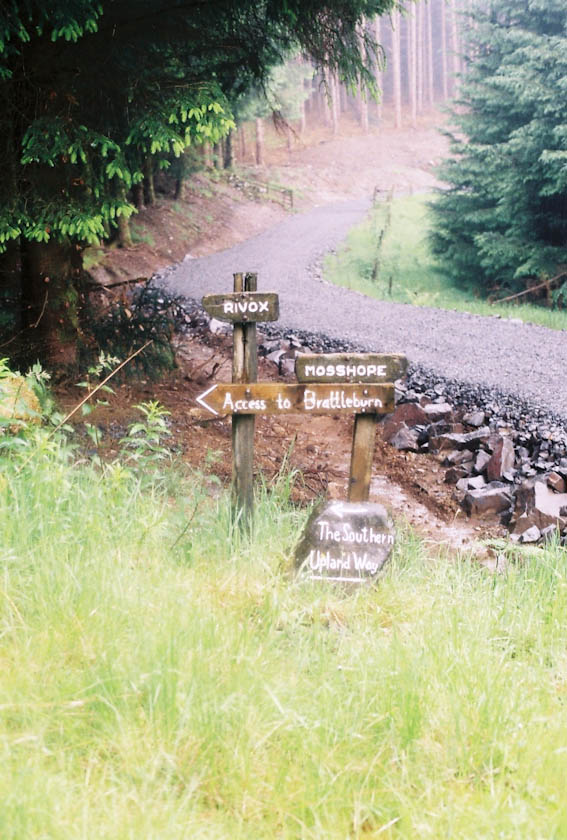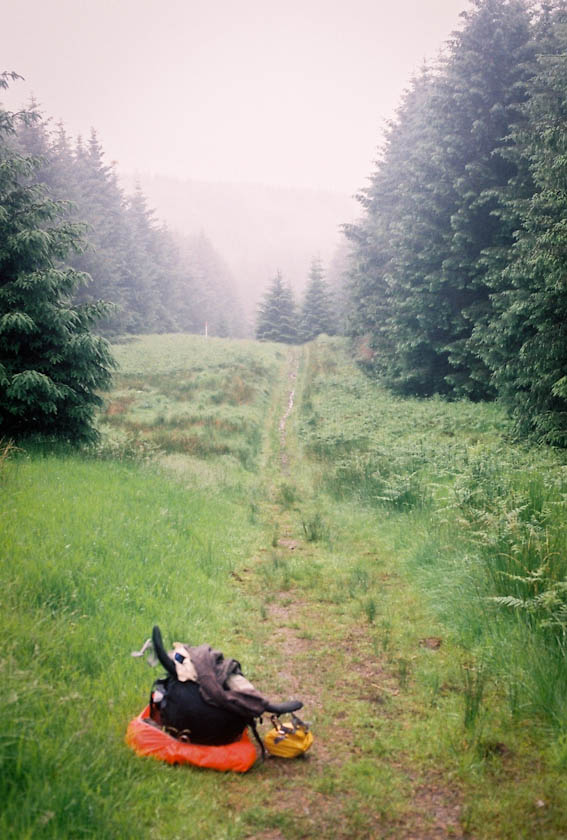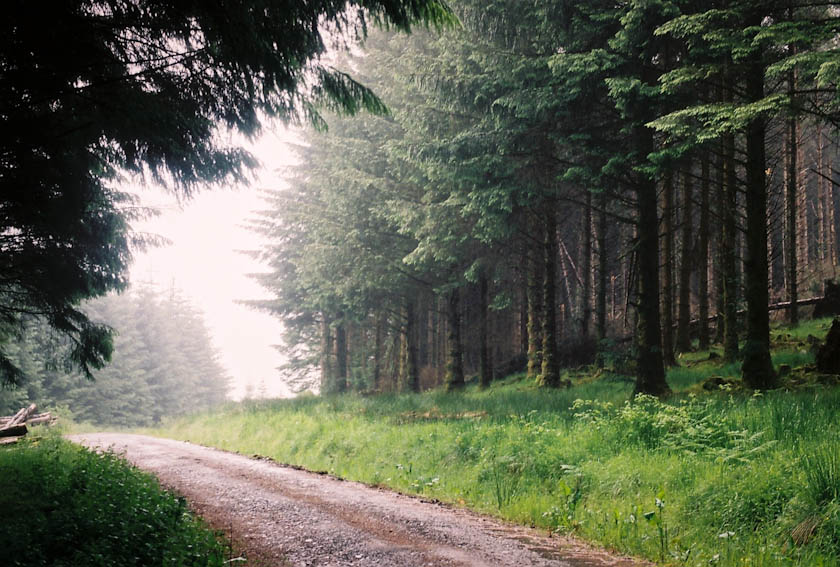 I woke to still damp shoes, dried them out with yesterday's Guardian, then shortly after fell in a river, only knee deep cleaning the pans I had just used for breakfast. Wonderful. By this point I had become apathetic to bad things, just like when you first jump in the sea, you avoid the waves, I was now crashing through those waves. Enjoying it even.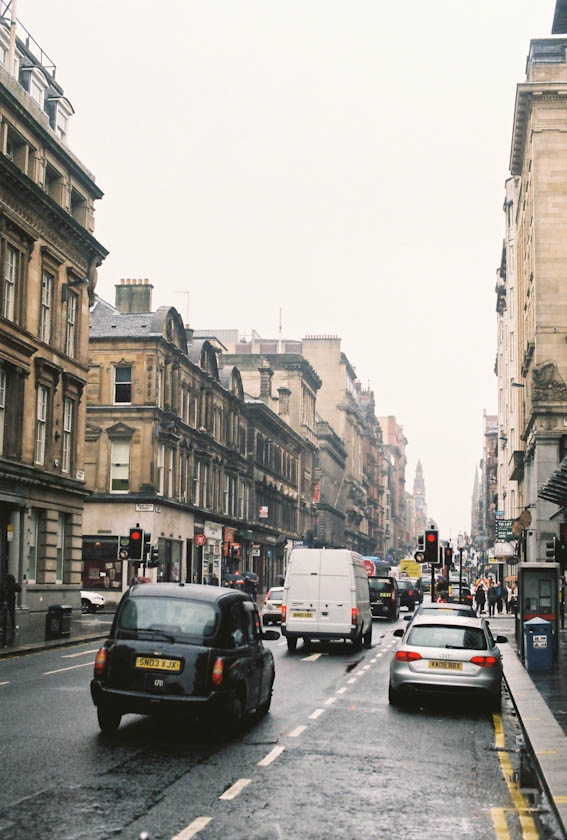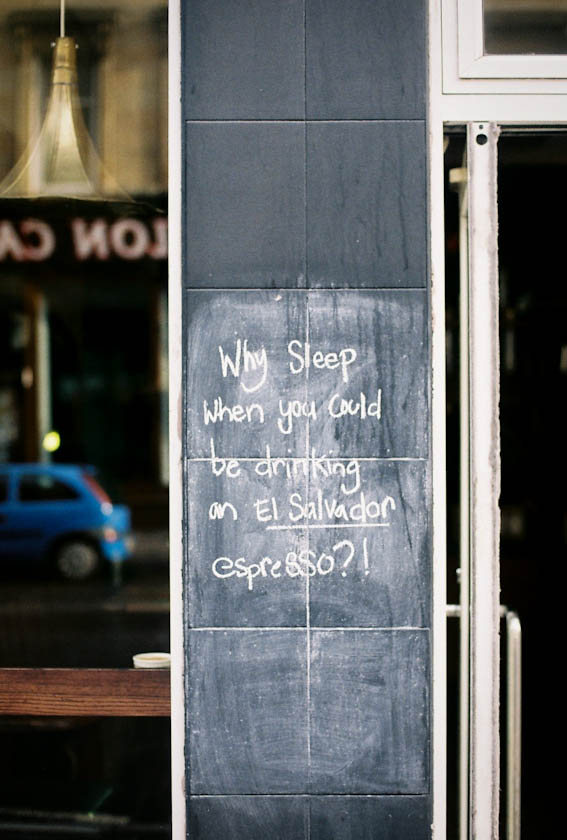 A pattern had began to emerge in the first couple days of this trip, the majority of people stopping to pick me up had hitchhiked before. The interesting stories of getting lifts in cranes, to getting single lifts hundreds of miles across Europe kept me going.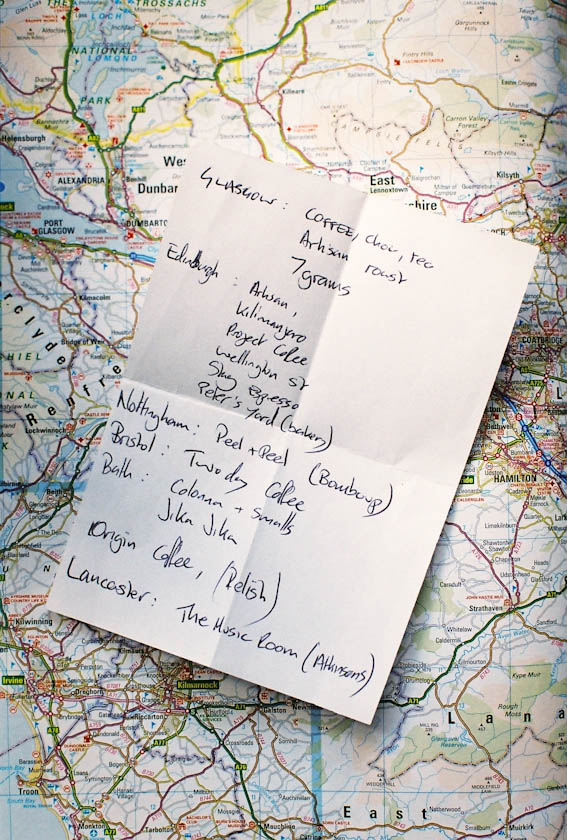 A side project to this adventure was to try a coffee shop or two in every town or city in which I visited. I had a list curated by the guys at Pink Lane Coffee in Newcastle, keen on keeping me caffeinated while on my travels. The first coffee shop I got to on the list was Jika Jika in Bath, a very pleasant place, blankets hung up on the walls for sitting outside with when it's cold to a section for weekly acoustic sessions. Colonna & Smalls, also in Bath sorted my caffeine fix for Saturday. Ran by Maxwell Colonna-Dashwood, the 2012 winner of the UKBC. A flat white with coffee from Finca Santa, El Salvador was enjoyed here. A small shop with plenty of natural light and drawings of coffee cherries on the wall.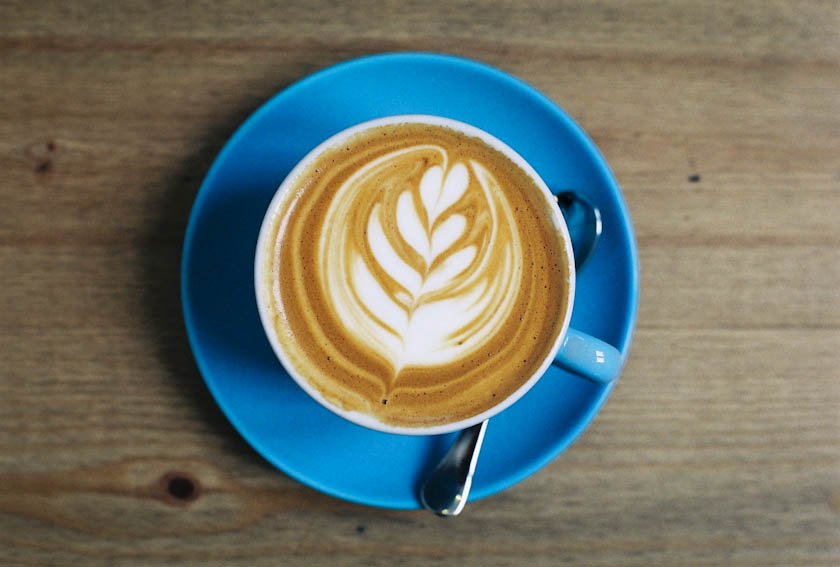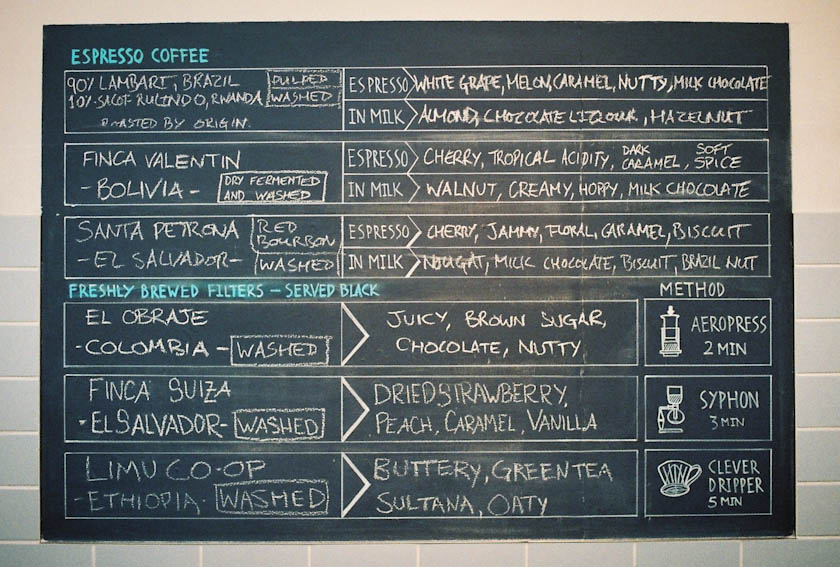 Artisan Roast, the coffee shop you can smell from down the street as you approach. With wooden floors, comfy chairs covered in hessian coffee bags and the smell of freshly roasted beans it's not a place to be missed if you're near. A flat white again, quite an acquired taste, it was Janszoon their own blend of beans from Sumatra, Indonesia and Brazil.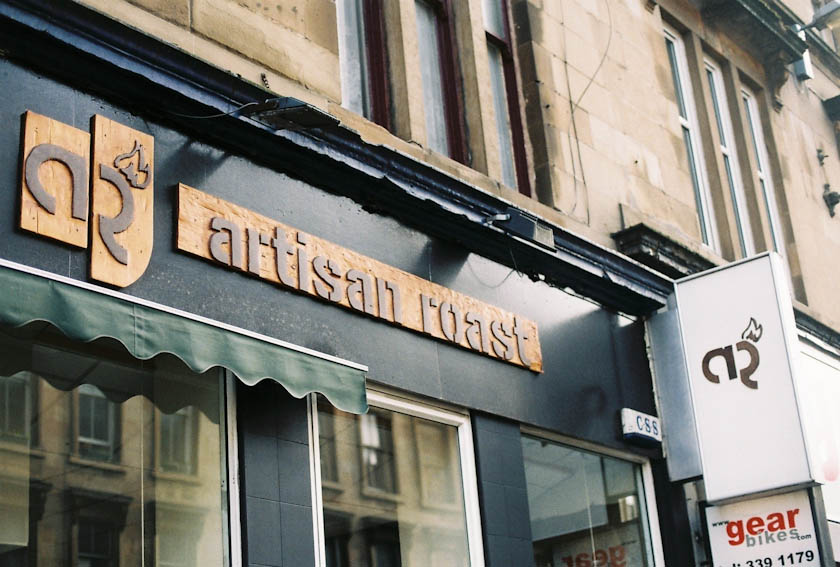 Money wise I got around on £20 per day (on average). The most costly things were hostels which cost £50 in total. Coffee and the odd cider accounted for about £15 each over the 10 days. I spent £20 on gifts and odds & ends set me back £70, this included maps, various phone topups, buying a new tin opener, film and plenty more. Only £3.40 was spent on travel.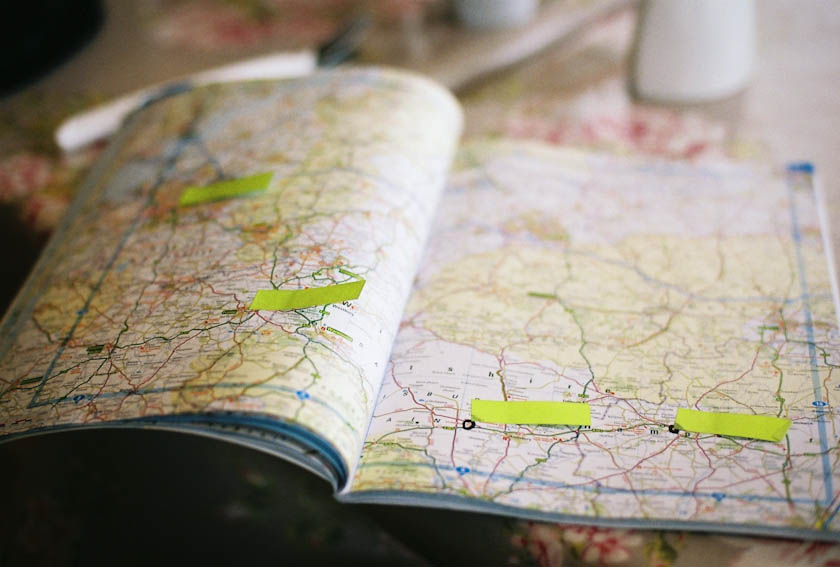 As soon as I returned home I felt lost, this trip was my existence for just short of two weeks and it had just ended. It felt like something was missing. I belong out there.
1000 miles. 42 lifts. 10 days on the road. 1 idea.